Can a Virtual Office Save You Money?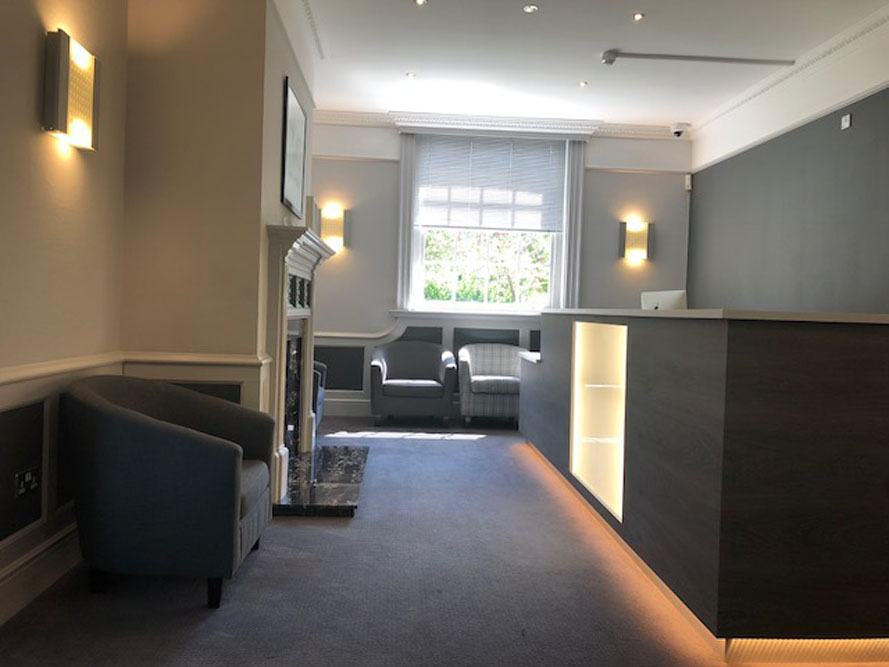 2020 has been a year where change has been forced upon us. Unless you're young enough to be still at school or a frontline health worker, for most of us our lives have gone remote and online. With the cost of office space and modern technology, this trend had already started, but the pandemic has accelerated the change. Working from home is the new de facto way of working and with that, there has been a significant drop in sales of office space and a corresponding increase in virtual offices.
At Gatcombe House we have seen an increase in enquiries for our virtual office service in 2 main areas; firstly where businesses have recognised their teams can work from home and no longer require a large office space, but still want a business presence in Portsmouth and new businesses who want a prestigious Portsmouth address and can't or don't wish to use their private home address.
This article looks at why virtual offices are so appealing and whether a virtual office can save you money.
What is meant by a virtual office?
At it's most simple a virtual office is a paid monthly service to use an address as if it was your own office building. A virtual office address is normally a real office, where, if required, you can rent a hot desk or a meeting room. Having a virtual office means you get to use a prestigious address on your website and any other customer touch points. The address can also be used for company registration, as under UK law there is no obligation to work from your registered address. This is why historically many companies have used their accountant's office as their registered address.
Many businesses like using a virtual office because it means their home address stays private. In addition, if you are renting your home most landlords will not allow their property to be used for commercial purposes and may explicitly state that companies may not be registered at the address; a virtual office would then be essential.
How much does a virtual office cost?
The costs of a virtual office will vary according to the location and the level of service required. At Gatcombe House in Portsmouth, we have a range of Virtual Office Services at different charges.
Why has there been a growth in virtual offices?
A virtual office provides the following:
Reflects a professional image
Regardless of business nature or size, we all seek to project a professional image. This image is created by every customer touch point: email footer, website, office location, office building, telephone manner. The list goes on. A virtual office typically provides an established business address often in a prominent large building. Instead of using your home address, it means wherever you put your contact details you can have a professional business address. Customers may understand you have a virtual office with rented meeting rooms, but they will also appreciate the lengths you have gone to provide a consistently professional image in your business. It's a small jump for customers to assume the professionalism continues through to your products and services. You may also like to keep your home address private.
A permanent address
Having a permanent office address is one less thing to worry about. It doesn't matter how often you move house or flex the size of your business, your business address can stay the same.
Work from anywhere
If all your business needs is an internet connection then a virtual office provides you with your shop window and means you can work from anywhere. If, due to the pandemic, you need to self -isolate or are shielding a virtual office means you can work from home whilst maintaining a professional presence.
If you live abroad and you want to have a UK company you will need a UK address which a virtual office can provide.
Cost-effective
A virtual office means you get a prestigious business address without having to pay a large rent and incurring many other expenses, such as office equipment, office utilities and a receptionist. Virtual office costs vary according to the level of service.
In comparison to renting a physical office a virtual office saves money through:
Nominal rent – In comparison to renting physical office space the fees for a virtual office are minuscule, especially if you want a city-centre location.
Other bills non-existent or reduced – No utility bills, no need to invest in furniture, maintain an office kitchen. The list goes on…
Less supporting employees needed – No receptionist, no cleaning staff, no facilities person to manage the building, IT infrastructure and telephone systems etc.
No regular commuting costs – No commuting and flexible working can be significant selling points for retaining and getting new staff. Working virtually means your employees can be located anywhere.
Meeting room hire – Most virtual offices will also provide access to meeting rooms. Meeting room hire may be included in the virtual office service or maybe a separately invoiced service. Normally meeting rooms hired through a virtual office cost less than an individual contract to hire a room.
A quiet place to work
We're all now used to working from home and we know that whenever we communicate with someone about a product or service they will also probably be working from home. Having said that there are times when you will want to run your online or face to face meetings uninterrupted by domesticity. A virtual office means you can book a meeting room space with guaranteed peace and quiet.
A professional messaging service
Maybe you're very busy as a result of the pandemic or maybe you've had to severely cut back on staff and you're operating without a receptionist. Whatever the reason, part of the virtual office service is to provide professional phone answering and call forwarding services.
Increased employee satisfaction & productivity
Many people love to work from home simply because it means no commuting, saving time and money. It also means more control over their working time. Most people also believe they are more productive as they are working in a more relaxed environment, but with fewer distractions.
Larger talent pool
Having a virtual office means you can recruit for the best person to do the role with little regard for their location. You can also flex the size of your workforce without having to upsize or downsize your office.
No long term financial commitment
Normally, virtual office space can be rented month to month as there is no dedicated physical office space. It means, whatever the size of your business, you can avoid significant fixed costs.
Business support
There are different levels of business support provided for a virtual office. At it's most basic, a virtual office will provide a receptionist for standard office hours and the ability to book meeting rooms. Other typical services are mail handling and forwarding, use of the postal address, use of office photos and use of a hot desk. Digital mailbox services where mail is scanned and the client is sent photographic images of their mail via a smartphone app are increasing in popularity because ultimately it means you can look at your post wherever and whenever you want without going into the office.
So, can a virtual office save you money?
It's a resounding YES. Typical scenarios where having a virtual office saves you money:
You and your team are moving from rented offices to working from home, but you still require a business address.
You want to start a business and can't use your home address because you are renting your property, planning to move or don't want to make your private address public.
You occasionally need a professional meeting room to meet with clients or suppliers which is at your registered address.
The nature of your product or service demands a presence in a particular location.
About Gatcombe House, Portsmouth
Gatcombe House is a beautiful Grade II listed building which has been sensitively developed to provide contemporary office space. We provide serviced offices, conference facilities and meeting rooms for 2 – 20 people, virtual office and hot desk hire. It's a work environment we are proud of and a place to meet your clients, suppliers or colleagues that represents the highest business values.
Please pop in and see us or contact us by email or phone.
---